Electronic enthusiasts

: At the Intelligent Industry Technology Symposium held by Electronic Enthusiasts on December 12, ARM's embedded application marketing manager Yan Lifeng brought us the latest developments in ARM in the field of industrial control. When talking about the smart connected applications that have received much attention in recent years, Yan Lifeng conveyed to the audience: "Intelligent networking is especially important in the smart industry." In view of this, the author has conducted in-depth communication on the key issues of ARM's market performance and technological innovation, Internet of Things development strategy, and server market dynamics in 2013 for Yan Lifeng and ARM Enterprise Application Marketing Manager Winnie Shao. The following is a comprehensive presentation on each issue. Let's follow the author to understand in depth how ARM adheres to the concept of "win-win cooperation" and defends ARM's core position in the Internet of Things.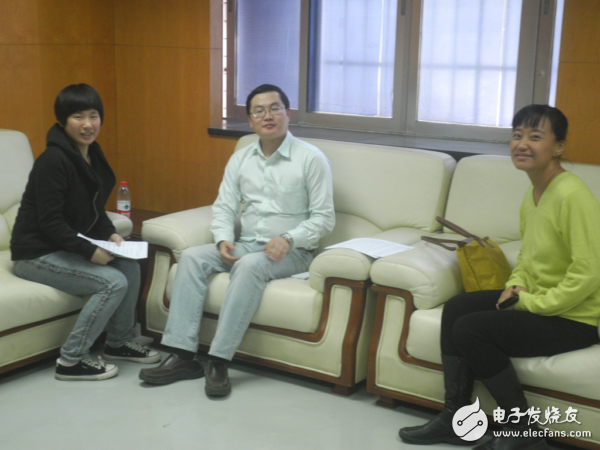 Figure ARM's embedded application marketing manager Yan Lifeng (middle) and ARM enterprise application marketing manager Winnie Shao (right) accept an electronic enthusiast network interview

ARM's annual review and 2014 outlook

"ARM just held our annual technical seminar in Shanghai, Beijing and Shenzhen at the end of November. The theme of the conference is ConnecTIng Intelligence", Yan Lifeng said, "With the rapid development of mobile Internet, mobile terminals are fully intelligent, ARM is strong. It occupies a central position in the mobile processor architecture, as well as servers, networking equipment, smart TVs, set-top boxes, white goods, smart grids, automotive electronics, medical electronics, industrial controls, and wearable devices that have received much attention this year. It's all blossoming." Yan Lifeng said that in China, the shipments of ARM-based chip partners based on ARM technology have exceeded 1 billion in 2013. In general, from the perspective of product line research and development, market expansion, and cooperation of partners, ARM's market situation is still good.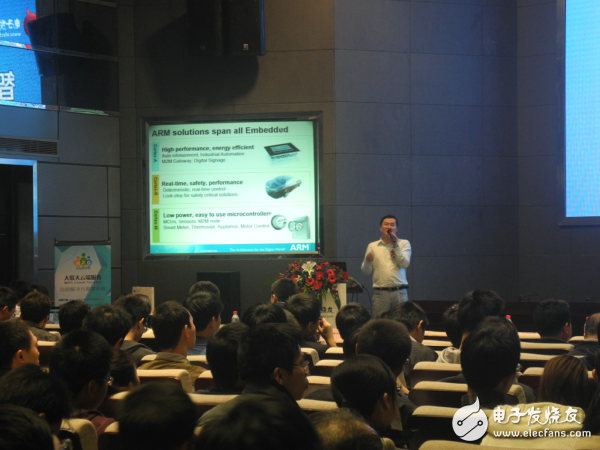 In the speech, Tu Lifeng said that ARM is fully blooming in various fields.

All along, ARM has been continuously improving and innovating according to the suggestions from partners (chip manufacturers), end customers, users (customer customers), OEM/ODM, etc., adhering to the concept of "win-win cooperation" and striving to meet the continuous development. Market demand.

Talking about ARM's long-standing success secrets, Yan Lifeng said that ARM is undoubtedly the world's largest IP supplier. In addition to high-performance, low-power IP products, ARM's unique business model is also a key factor in ARM's success. ARM is engaged in the development of the lowest-level processor architecture, does not directly produce the processor, but licenses the design to other chip manufacturers, and also with many partners (covering operating system / compiler / middleware / EDA tools / Foundry and Other system resource manufacturers have joined hands to form a strong ecosystem with ARM as the core, and advocate a win-win or even win-win cooperation model. Yan Lifeng once again stressed: "On the one hand, we will continue to improve and launch new IP products based on customer feedback. On the other hand, we can coordinate and absorb more ecosystem partners resources to cater to the evolving market demand."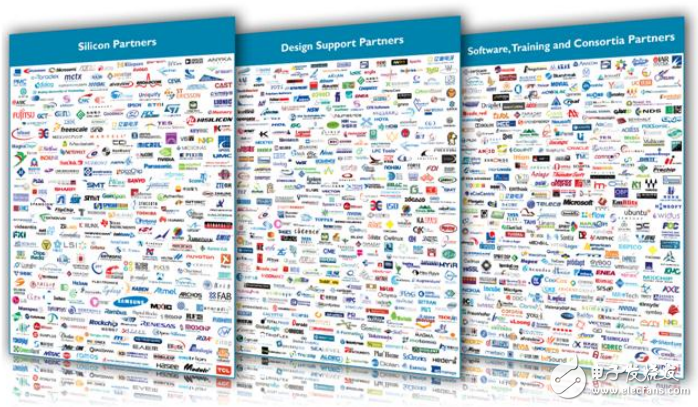 The picture is based on the powerful ecosystem of ARM, and ARM advocates a win-win or even win-win cooperation model.

Looking forward to 2014: Yan Lifeng believes that consumer electronics such as mobile phones and tablets are the foundation of ARM and an important part. From the perspective of marketing, ARM will promote more and more embedded, server, Internet of things, etc. From the perspective of the company's market development strategy, whether it is a company high-level meeting or they are speaking or interviewing outside, Both talked about IOT and big data are the focus of the future.

Lightning Cable is one of our most important products , which is used to connect Apple mobile devices . It contains Short Lightning Cable , long lightning cable , Braided Lightning Cable , leather lightning cable , etc .
Lightning cable fit for iPhone iPad and iPod , With lightning connector to your computers USB port for syncing and charging Connects the USB power adapter for convenient charging from a wall outlet .

Color : black , white , red , gold , gray , blue , silver , pink .
Length : 1.5ft , 3ft , 6ft , 10ft , etc .
Type : 8 pins lightning to USB charger cable .

We focus on independent research and innovation, providing more durable , cheap , high quality , cool lightning cable to our customers . it hits all the right notes in terms of design, functionality, and price. It`s impossible for us to test every Lightning cable, but having tested hundreds of them since Apple replaced the 30-pin connector in 2012, and after comparing the PowerLine cable against our previous top picks, we can say that MaiMi cable stands out from the crowd.


Lightning Cable

Lightning Cable,Short Lightning Cable, Braided Lightning Cable,Iphone Lightning Cable

Hebei Baisiwei Import&Export Trade Co., LTD. , https://www.baisiweicable.com