Looking back at the tail of 2016, did we live 365 days, or did we repeat 364 times a day? There is no standard answer. For the LED industry, 2016 can be described as brilliant, mergers and acquisitions, price surges ..., a wave is higher than a wave.

Keywords: net profit

Let's take a look at it. After all the hard work, the LED industry has made no money. From the previous 2016 LED operating results of some listed companies (see Table 1), it can be seen that, except for some companies' net profit decline, most companies' net profit is in good condition. Some enterprises have expanded their scope, mergers and acquisitions, mergers of financial statements, and significant revenue growth.

Of course, perhaps only a part of the enterprises are making money, and most of them are in dire straits: after all, from the perspective of the entire manufacturing environment this year is not optimistic: the manufacturing crisis, every minute is losing money, there are bosses to maintain by selling The factory is running, the more orders are received, the more losses are made. Some bosses said bitterly: "The little boss is squatting, the boss is quite, the big boss is biting his teeth and sleeping at night, this is our 2016!"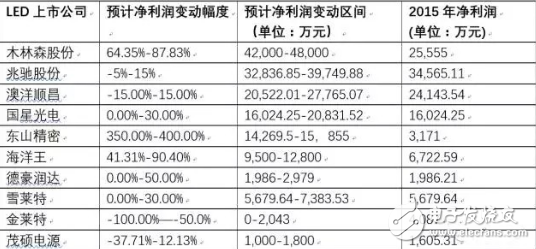 Table 1: Estimated 2016 Annual Results of Some LED Listed Companies

Keywords: slimming

This year, whether it is for survival or to adjust the frontline considerations, the LED industry chain has continuously heard news about panel makers, traditional lighting giants closing factories, exiting a certain market, and divesting business.

Due to fierce competition in the LED lighting industry, international manufacturers have abandoned the lighting business that has been in operation for a hundred years. Including Philips LighTIng, Osram, etc., all have planned sales of lighting business. GE Lighting also chose to retreat to the Asian market and reinforce its North American market. It shows that the thinking of various lighting manufacturers has changed, from the original expansion channels and the market share, to ensure profitability in order to survive.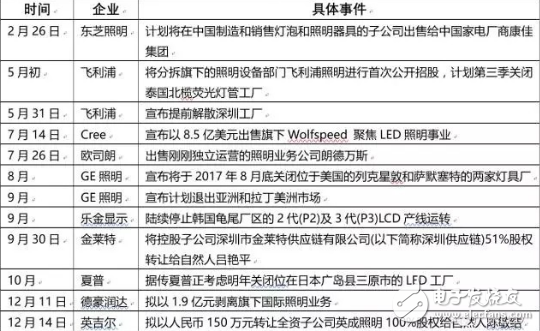 Table 2: 2016 "slimming" event in the LED industry

Keywords: mergers and acquisitions tide

The tide of mergers and acquisitions in 2015 continued until 2016, except for some mergers and acquisitions. For example, due to the US national security, China Hongxin Investment Fund was prevented from acquiring Ai Siqiang, Sanan and Osram for possible acquisitions. In the LED industry, there were more than 30 acquisitions in large and small in 2016, and the acquisition amount was up to 4.5 billion yuan, that is, Dongshan Precision acquired the US company MFLX at a price of no more than 4.5 billion yuan.

Horizontal acquisitions, vertical acquisitions, cross-border acquisitions, and overseas acquisitions all have various types of cross-border acquisitions. The main cross-border areas are sports, education, drones, VR, and medical health.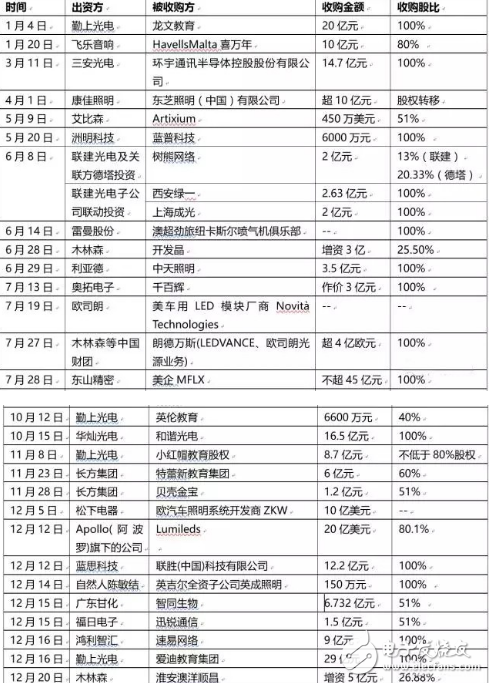 Table 3: 2016 LED industry listing / listing company acquisition list


Boxed Power Supply UPS

CCTV Power Supply with battery backup, 4 Channel /9 channel /18 channel 12VDC independent fuse power distribution Unit for CCTV camera and Access control Systems .

With battery backup 12V/7Ah, 12V/17Ah for emergency function.

Features:
Thermal Cutoffs Protection (TCO): each output has independent PTC fuse and LED indicator, when problem occurs, only affect the independent output, other outputs still working.
Short circuit protection: when short condition occurs, independent PTC fuse will open the circuit, when condition removed, PTC fuse will automatically back to close.
High voltage protection: when high voltage occurs, the surge protection will be hit through to protect the connected device.
Over Current protection: when over current occurs, the power supply will automatically switch to self-protection status, when condition removed, then switch back to normal.
Application:




1. Stepping motor

2. PLC control System

3. Surveilance cameras

4. LED advertisement

5. Lamps and lanterns

6. CP communication

7. Communication equipment

8. Industrial control

9. Home Application

10. The traffic and Building

Product Images: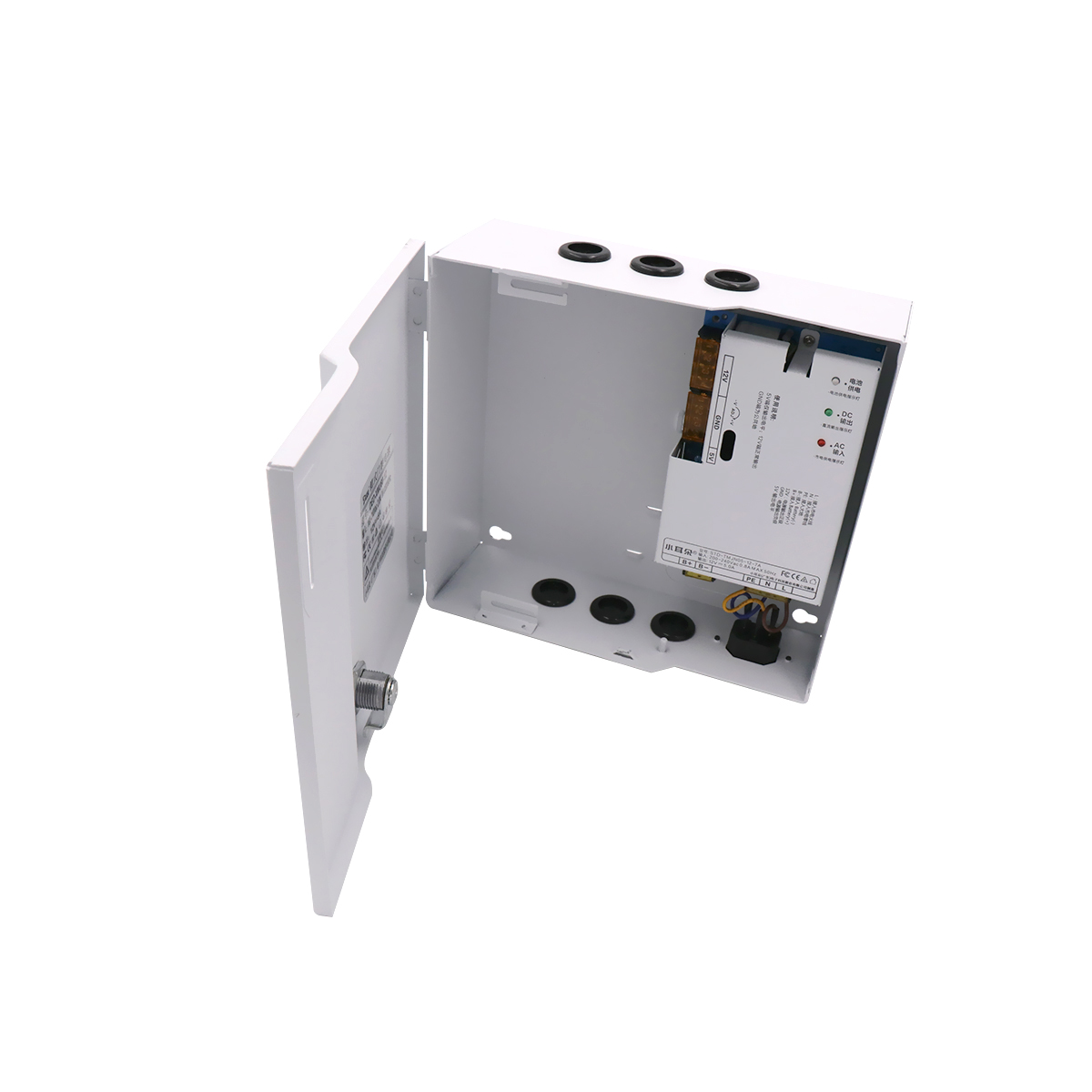 Boxed Power Supply,24V Boxed Power Supply,CCTV Boxed Power Supply, Boxed Power Supply UPS

Guangdong Steady Technology Co.LTD , https://www.steadysmps.com