Intel CEO Paul Otellini announced Intel's latest mobile deployment at the Mobile World Congress (MWC) in Barcelona on Monday: He has reached cooperation with several manufacturers in Europe, India and China to launch new smart phones; Mobile chips, a comprehensive attack on high school, low-end market.

Otellini announced that Intel will launch new smart phones in cooperation with European Orange, Lava of India, and ZTE (microblogging). Among them, Intel will cooperate with Orange to launch the new smart phone based on Intel Atom Z2460 chip, which will be listed in Britain and France later this summer; and Lava will launch the XOLO X900 based on Intel's smart phone design, which will be available in the second quarter of this year.

Following the announcement of a partnership with Motorola (MOT) Mobile and Lenovo, Otellini also joined hands with He Shiyou, executive vice president of ZTE Corporation, on Monday to announce that the two sides have been collaborating on smartphones and tablet PCs for many years. ZTE's first Intel smartphone will be officially launched in the second half of this year.

Otellini also announced the progress of Intel's R&D in mobile chips: the Z2460 processor released in January this year will support frequencies up to 2GHz; the latest Atom Z2580 processor will have twice the performance of previously released Z2460 chips. The project sample will be launched in the second half of the year and the end product will be released in the first half of next year.

In addition, Intel also introduced a cost-effective Z2000 platform for emerging markets, including a 1.0GHz Atom CPU supporting 2G/3G dual SIM cards. Intel plans to introduce the Z2000 sample in the middle of this year and launch the corresponding end product early next year.

Otellini also said that in addition to the current 32-nanometer chip products, Intel will ship 22-nanometer chips in 2013, and 14-nanometer chip technology is under development.

Intel has dominated the PC chip field, but it has been slow on the mobile platform. At present, smartphones and tablet computers commonly use chips based on the ARM architecture such as Qualcomm and Texas Instruments. The Intel X86 architecture was once considered unsuitable for mobile devices because of energy consumption issues.

According to the latest data from market research agency Canalys, the global sales of smartphones were 480 million last year, surpassing PC sales of 415 million units for the first time. This data marks the full arrival of the mobile Internet era, while the late Intel is stepping up its efforts to narrow the gap with the rivals of the Arm architecture chip.

In January of this year, Otellini unveiled Intel's first product in the field of smart phones at the Consumer Electronics Show (CES) in Las Vegas: Lenovo launched the X86 smartphone X800. The phone is based on the Intel Atom Z2460 processor platform, previously code-named Medfield.

The Z2460 is a chip that Intel designed specifically for smartphones and tablets. It successfully solved the energy consumption problem of the X86 architecture on mobile platforms. In addition, Intel has entered into a strategic partnership with Motorola Mobility. Smartphones equipped with Intel chips will be available in the second half of this year.



MOSO Programmable LED Driver has programmable output current and constant power design. It is a brilliant design with advanced technologies. One Programmable driver can deliver different output currents and voltage at same power. It's easy for the fixture design and flexible for varies of outdoor application.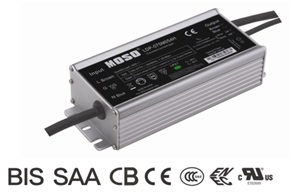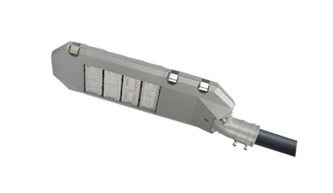 The Programmable Power Supply that operates in constant current model. Monitored by an infrared based programming device, the fully programmed drivers offer all dimming options (0-10V/PWM/Timing control/DALI) and a wide range of output current in a single driver, which deliver maximum flexibility with customized operating settings and intelligent control options for lighting manufacturers.

This Programmable LED Driver with varies of global safety certifications, including UL, CE, TUV, ENEC, CB, SAA, BIS, KC, etc compatible with the safety regulation for different countries.

The compact metal case and high efficiency enables the power supply to operating with high reliability, and extending product lifetime to at least 50,000 hours. Overall protection is provided against lightening surge, output over voltage, short circuit, and over temperature, to ensure low failure rate.

MOSO grants the product with 5 years global warranty. Customer can refer to Warranty policy, find the closest MOSO distributors or sales representatives, to get a local replacement in case of any failure.




Programmable LED Driver

Programmable LED Driver,DALI Programmable LED Driver,Programmable Dimmable LED Driver,Dimmable Programmable LED Driver

Moso Electronics , https://www.mosoleddriver.com