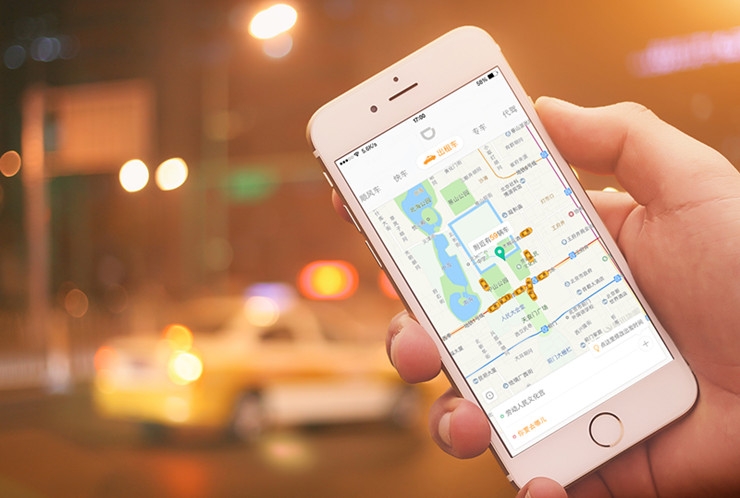 On September 8th, 2016, Didi traveled to Hong Kong with a precision investment of 120 million U.S. dollars from Foxconn's subsidiary. Isn't there any money for it? The following day, the fourth anniversary of the online travel of the APP on the line, Official Micro launched the "four-year annual travel bill" and triggered a circle of friends. Today, we also helped all the way to finance and drastically spend all the money in four years.

Financing and burning money

On September 9, 2012, Cheng Wei, who left Ali, took Wang Gang's RMB 700,000 angel investment on-line. As a result of various bugs, he tossed back and forth and lost a lot of money. Later, the investment was increased to around RMB 1 million. This also became the beginning of a drop of money.

After three months of going online, the volume of orders exceeded 1,000. At this stage, the main expenses were for APP promotion and online operations. With this order amount as a foreshadowing, Didi successfully obtained A round of 3 million US dollars financing, laying the foundation for the early staking.

Start · Beijing

In 2012, many taxi drivers have been gathered on the market, such as shaking carts, taxis for 100 meters, and taxis for taxis. In Beijing, Didi's biggest competitor is shaking the car.

During the deduction, Dripping staff promoted APPs at train stations, airports and other places where taxis converged; on the other hand, white-collar office buildings offered coupons at different prices (3 yuan and 5 yuan) for drivers. Create an order. In order to educate users and pull orders, this period is more fierce, and 3 million US dollars will soon be stretched.

After a series of positive confrontations, the data that dripped in Beijing gradually surpassed the shaking. In April 2013, Tencent invested 15 million U.S. dollars in timely rain, which gave the capital to further consolidate and expand the site in Beijing and beyond.

Landing in Shanghai

Almost at the same time as Dripping, Ali's fast taxi began to grow in Changsanjiang. Soon, they entered Shanghai from Hangzhou and they are about to form a linkage. At that time, in Shanghai, there was also an influential Hornet called the car, founded by Tudou CFO Li Yong.

Fear of falling into a passive decision to win Shanghai at all costs. With the support of the capital, he did not hesitate to take the form of media bombardment. Almost all media in Shanghai have advertised and all news has been on; they have also budgeted for Shanghai alone. For example, the Beijing market put 500,000 US dollars in the Shanghai market. It may be overweight to 3 million US dollars and re-click broken. Coupons, subsidies, and advertisements continue to burn money... Dripping up the Bumblebee in Shanghai, and at the same time, it is on par with the fast.

After the capital game, in November 2013, the fast M&A Bumblebee, Shanghai became a match between Dripping and Fast.

Drops vs. Fast

In January 2014, after accessing WeChat payment, Didi prepared for promotion. Tencent paid tens of millions of follow-ups, resulting in a subsidy that drove up the volume of Didi's transactions and subsidized hundreds of millions in one week.

On January 20th, the fast joint Alipay followed up on the drip and subsidy activities. The passengers and drivers had a subsidy of 10 yuan each. Afterwards, the two companies' subsidy policies were increased at different levels, and the slogan of "every one more than their counterparts" was slogan. In response to competitor's tactics, Didi opened a dynamic subsidy tactic, ranging from RMB 12 to 20 per subsidy.

The unstructured money game will drag all parties involved into the quagmire and exhaustion. Didi once lowered the subsidy to a stop-loss of 5 yuan, and the order fell sharply to 400,000 yuan, which was vital to life. It was necessary to continue to subsidize most of the financing, and both sides competed to enter the white-hot phase. The burning of money is getting faster and faster. From the early days of several million to tens of millions, and to the peak of March and April, one billion can be burned a day.

By May 16, the two sides announced the suspension of the subsidy war at about the same time. Didi said that it has subsidized 1.4 billion yuan; fast also said that subsidies exceeded 1 billion yuan.

Shortly afterwards, DDT broke through the peer-to-peer subsidy model before launching a "red drop" that spreads through social networks and spreads into more users. Faster one month later it also launched a red packet subsidy.
Dripping vs. Fast vs. Uber

On July 8th, 2014, Express officially launched the "No. 1 Special Car" to carry out business car business. By launching a subsidy program, this new battlefield will be re-inserted into the price war quagmire.

Afterwards, Uber launched the "People's Uber" project, targeting "carpooling" between passengers and car owners and recruiting large numbers of private cars. The business is developing very quickly. Of course, there are easy to reach, China and other platforms behind.

In this stage of tug of war, the subsidy and red envelopes have been continuing, but not as intense as in March and April. As for the amount of money burned, it will be more than the 1.4 billion yuan subsidy in the first half of the year.

Tired of continuous subsidies, red envelopes and promotion after the war, there are also investors suggest that in order to deal with common enemy Uber, Didi and fast eventually merged on Valentine's Day in 2015, temporarily narrowing the amount of subsidies and losses.

Dribbling vs. Uber

Since March 2015, the "People's Uber" has reduced its price by 30% across the board, and the order volume has increased geometrically. According to statistics, Uber China burned nearly 1.5 billion U.S. dollars in the first half of the year.

In order to respond to the price cuts of the "People's Uber", Dreek announced in May that it had invested 1 billion yuan in subsidies for the express train business. This declares the beginning of a new round of large-scale money-burning wars. The pricing of the two is comparable to the "people's best". After the coupons are distributed, the price is even more competitive.

According to statistics, during the first five months of 2015, DDT's average loss per unit was 19 yuan, and platform delivery fees, advertising, and marketing expenses totaled 170 million U.S. dollars. Based on this calculation, DDT does not include new services such as rides, driver's visits, and buses. Its average loss per contract is about RMB 30. In the taxi industry, the average order subsidy is RMB 1.59.

Tencent Technology estimates that in the entire year of 2015, the drop will be about 1.5 billion U.S. dollars, while Uber China will lose about 1 billion U.S. dollars. In addition, it needs to be noticed that in the first half of 2016, Uber's official announced a global loss of approximately US$1.27 billion. It is still unclear how much DDT has lost in the first half of the year.

Business expansion

Didi continues to expand its business lines and compete with competitors in some vertical sectors in China. On June 1st, 2015, the company went online and on the line, and on July 16 it took a drip-d bus. On July 28, it drove on-line. The ride took a month, driving the vertical field on behalf of the driver for three months, becoming the first segment market.

During this period, Didi Shunli also launched Orange Monday's subsidy activities, inviting all citizens to ride free rides; bus business, also spent 500 million in cooperation with Lenovo Huawei to customize the bus; on behalf of the driving business, the first one for free Promotion.

Subsequently, DDT launched the test drive business, which is also a continuous subsidy, one yuan test drive, multiple test drive cash back, preheating and selling cars. After completing one order transaction on the Didi platform, you can get 1,000 yuan reward, and the total can be 1 Ten thousand yuan reward.

Afterwards, Didi announced its entry into the online car rental business, and it once again pulled up a front line. Then, Didi signed a cooperation agreement with more than 50 taxi companies to reintegrate the taxi business.

Yes, it is necessary to arrange all travel areas and each business line should be opened.

After the final round of financing of 7.3 billion U.S. dollars, the official said that the current platform has a callable capital of about 10.5 billion U.S. dollars. According to rough statistics, the total amount of financing (including drip and quick) coming from DDT is about 13 billion U.S. dollars, removing about 10.5 billion U.S. dollars of callable funds and about 200 million U.S. dollars of foreign investment, for 4 years (as of June of this year). ), Drops in losses of about 2.3 billion (this is the most conservative estimate).

On August 1, 2016, Didi and Uber China merged and the special-purpose car war ended. After nearly 14 billion yuan was burned, Didi traveled alone in China.

In the past four years, we have eliminated concessions, subsidies, red envelopes, advertisements, etc., as well as investment in our strategic layout and self-development.

Investment layout

At the end of 2015, perhaps to support valuations, or perhaps trying to hunt down Uber, Didi, who claims to hold $3 billion in cash reserves, will take over shares for six months to create an ecosystem.

Investment · GrabTaxi, Lyft, Ola

In August 2015, Didi's shares in Southeast Asia taxi software GrabTaxi, Liu Qing said that participating in the investment in Southeast Asia taxi application GrabTaxi is just the beginning of the global globalization, and the latest round of US$2.0 billion financing will be used Expansion and investment in the world, or acquisition of travel tools in other regions.

The latest development in this matter is that in August 2016, Didi Travel and Japan Softbank Corporation spent a total of US$600 million to lead a new round of funding for Grab, Southeast Asia's largest car rental software . The specific amount of investment is not known.

On September 17, Didi traveled to announce a strategic cooperation with Lyft, a US taxi application, and strategically invested US$100 million in the latter. This is the second time after investing in Southeast Asia taxi application Grabtaxi, Didi second overseas stock service company.

On September 28th, Didi traveled to participate in the latest round of financing from Ola, a taxi service provider in India, and joined the top global investors such as GIC, Falcon Edge, Tiger Global and Softbank.

Layout, hungry

On November 25th, the strategy of investing 50 million U.S. dollars in trips was hungry. It is reported that both parties will work together to build China's largest distribution system in the same city. Travel and takeaway are two major high-frequency applications of O2O. Didi's main business is "people" travel, and the flank is "material" transport; the main business is hungry online takeout transactions, logistics and distribution as a basic project, It is its important flanks. The complementary resources of the two parties will enhance each other's business side.

Get involved in automotive finance

At present, besides its efforts in taxis and special car services, Dickey has also developed services such as buses, corporate car programs, and driver assistance. It is worth noting that advertising, location services, automotive finance, auto insurance, logistics, consumer finance, and fleet management are being opened up.

In March 2016, Didi established a wholly-owned subsidiary, "Zhongfu Financial Leasing (Shanghai) Co., Ltd." in the Shanghai Free Trade Zone through its Hong Kong subsidiary, Fast Rich Holdings Limited, with a registered capital of RMB 1 billion. The legal representative is Dripping trip founder Cheng Wei. The move marks the official entry of Didi in the automotive finance sector.

According to this rhythm, the number of outbound investments from August 2015 to the present time should be in the range of USD 2-3 billion.

Research and Operations

In May 2015, Didi established the "Machine Learning Research Institute", which promoted the ability of DDT travel platform to have ultra-large-scale data intelligence analysis so as to design the most reasonable travel plan for the users; in April 2016, Didi's "Machine Learning Research Institute" "Upgraded to the Drip Research Institute and appointed Prof. He Xiaofei as the first dean of the Dripping Research Institute.

This time, Cheng Chengwei said that in 2016, Didi Travel will fully invest its talents and funds, and hopes to form a top research institute of artificial intelligence and machine learning in the next 3 to 5 years. After financing, Didi will invest part of the financing amount in the above-mentioned institutes.

The current research direction of Dripping Research Institute includes: machine learning, computer vision, artificial intelligence, data mining, optimization theory, and distributed computing. The CTO Zhang Bo said, "Now , 50TB of data will be generated each day, and there will be 800 people behind the big data team. These are the core assets of Didi." The specific amount of investment has not been disclosed .

At the same time, don't forget to drop 6,000 people's team of employees and earn high salaries everywhere, which is also a very large expenditure...

Foxconn

When we saw that Foxconn had invested 120 million U.S. dollars in investment, the first thing that came to mind was that there was a shortage of money.

Think again later, this magnitude investment is not too much to change. A drop of internal product manager also told Lei Feng (search "Lei Feng Net" public concern) , "There is no internal person to talk about this matter, the impact is not great." When asked if it was related to Foxconn, he responded, "I think it is, of course, also related to Foxconn's desire for transformation, he should do a vehicle assembly, it is estimated that it is not its own brand."

Yes, everything is still unknown. It's like when a trip starts to make money.

A lithium polymer battery, or more correctly lithium-ion polymer battery (abbreviated as LiPo, LIP, Li-poly, lithium-poly and others), is a rechargeable battery of lithium-ion technology using a polymer electrolyte instead of a liquid electrolyte. High conductivity semisolid (gel) polymers form this electrolyte.High power. Both lithium-ion and lithium-poly batteries are suitable with high and robust power usages. However, lithium-ion batteries are more efficient and popular than lithium-polymer.Many manufacturers have stated that their LiPo batteries will last 2 or 3 years. This is a somewhat realistic approximation for a scenario where a battery is regularly used and charged around 2 or 3 times a week.Lithium polymer batteries could potentially be dangerous. ... However, if care is taken to store the batteries properly, Lithium batteries shouldn't be very dangerous at all. Additionally, Lithium polymer batteries should be even safer than traditional Lithium batteries.Lithium Polymer batteries are perhaps the most hazardous parts we deal with on a day to day basis when it comes to our miniquads. This is both because of their propensity to explode into a small fireball when mistreated and because of the massive amount of power they are capable of dumping out of their terminals.

Li-Polymer Battery,Polymer Battery,Phosphate Battery Lifepo4 Battery,Polymer Lithium Battery

Shenzhen Glida Electronics Co., Ltd. , https://www.szglida.com